Do you know where you're going to?
Migration – there has to be a reason for it. And that reason has to be to make an improvement.
Why would you do it otherwise?
I once spent an amazing day amongst puffins on Lunga off the West Coast of Scotland, my first encounter with these captivating birds. And living on the Firth of Forth we have our own local colonies. Now when we get to the late summer I think of those puffins, heading out to sea for the winter. Like other birds they migrate to survive, moving where the food and conditions will give them what they need to get through the winter.
Moving from one accounting system to another is like any migration – there has to be something to be gained from it!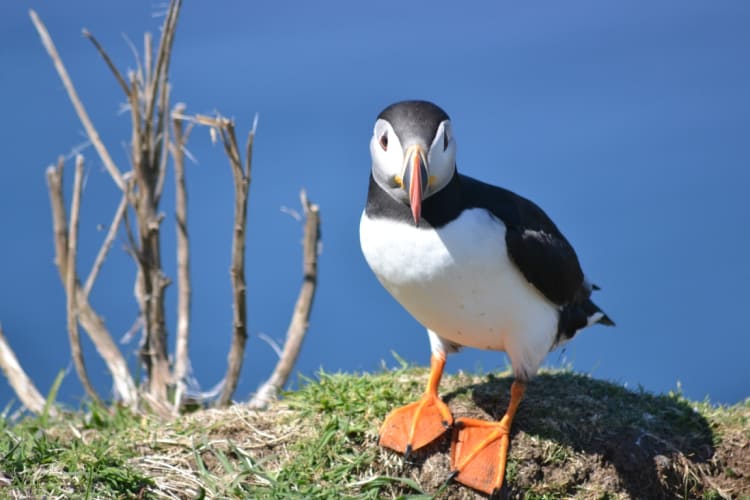 But how do you know which route to take? Unlike birds flying south or out to sea for the winter, it can be unchartered territories. You don't have any genetic programming – but actually, other people have done it before and you can learn from them
The easy bit is to look at your existing system and list what works and what causes stress and pain. And you know where you want to get to – but how do you get there? You need to understand what the alternatives are – and that's where it gets really confusing!
If you're on a system such as Sage 200 you might have more complex operational processes such as order processing, stock, bill of materials, and quite probably the core system is supplemented by spreadsheets or other disconnected processes. You may well have heard about Xero but dismissed it as not right for you. But with the right combination of Xero and integrated apps then a move to Xero is possible – as long as you do the homework first. And that includes learning from people who've been down that migratory path before.
Maybe the paths haven't been established quite as long as the migratory patterns you find in nature, but there are proven routes which show it can be done, and you will end up with an improved system.
At Bridge Financials we have years of experience with both traditional in-house systems and the newer cloud-based alternatives, so can advise on which migratory path is right for you.
Give us a call or book online to find out more.